A video surfaced from The Scene and it is causing a split between the women and men.
A couple links up as a girl named Kourtney gets closure form her ex  boyfriend Lenny.
He cheated several times, including her catching him in bed with another woman.
She stayed because, as she tells him, "you were my best friend."
LEMME TELL YALL SOMETHINING, THERE ISN'T ENOUGH
FRIENDSHIP IN THE WORLD, OKAY ?  Twitter was going crazy from the opinions of women on how men aren't shit.
Women took all of their man hate and past issues and put into the hashtag: #HurtBae.
People are really mad at this man for cheating on her, and then being unemotional while confessing to her.
The video most likely mirrored our own situations, and while it was hard to watch,
it should have opened your eyes to other things.
Check it out: ft Tiffany Pollard. (Because I love this bitch)
Love Yourself
when you love yourself, everything else falls through.
Put the same effort and love into you.
_______________________________________________
People Do What You Allow
Kourtney continuously caught Lenny cheating, and she stayed.
That's sending the wrong message. Do not let someone, walk all over you.
_____________________________________________
You Catch Bae In Bed, You Should Leave
Like leave the relationship. She stayed because she's stupid.
Like that is literally why she said she stayed. That brings us to our next point:
_____________________________________________
Don't Be Dumb
just don't be dumb. think with your brain and not your heart.
_________________________________________________
Don't Be With Someone You Don't Trust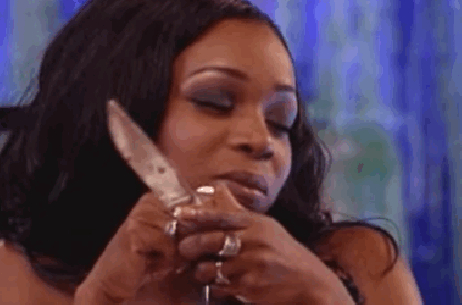 it will not work and you will end up like hurt bae,
watch the full video here